Become a
Canadian
success story
Draw inspiration from these successful Canadian companies.
Gain new perspectives on how to apply productivity improvements to your business.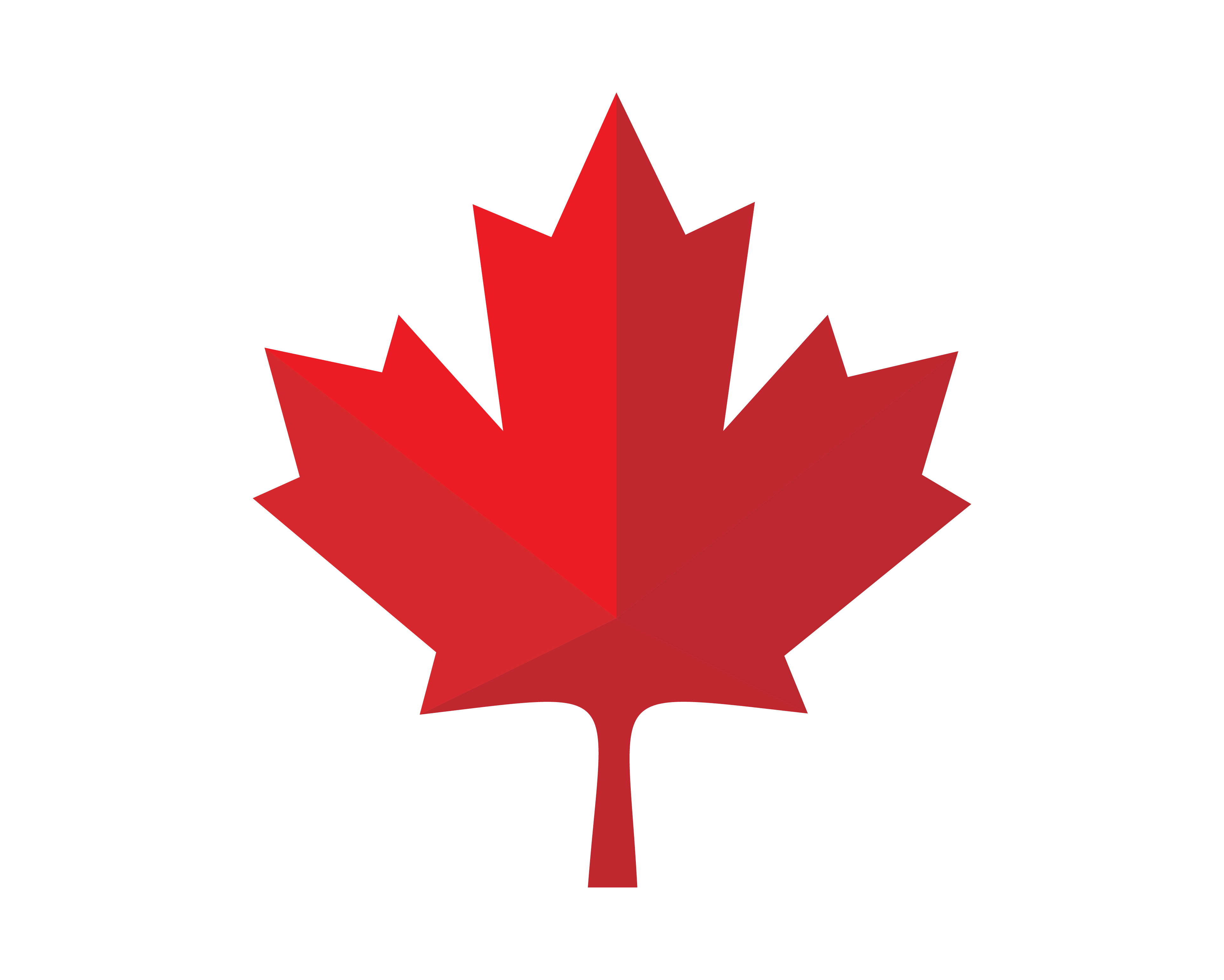 We Work With The Best
All Across canada
"Our work with GO Productivity and the ARC program has helped us to better understand our organization: both the strengths and the opportunities. Beyond just identifying ideas to improve the business, we appreciated the self-assessment to prioritize and assign ownership of these ideas. This exercise and framework has put us on the path towards improvement..."
Roger Coker, Continuous Improvement Manager
Durabuilt Windows and Doors
ARC Programs
great results
We partner with provincial and federal government teams to be able to provide our successful ARC Program to groups of companies at a fraction of the cost.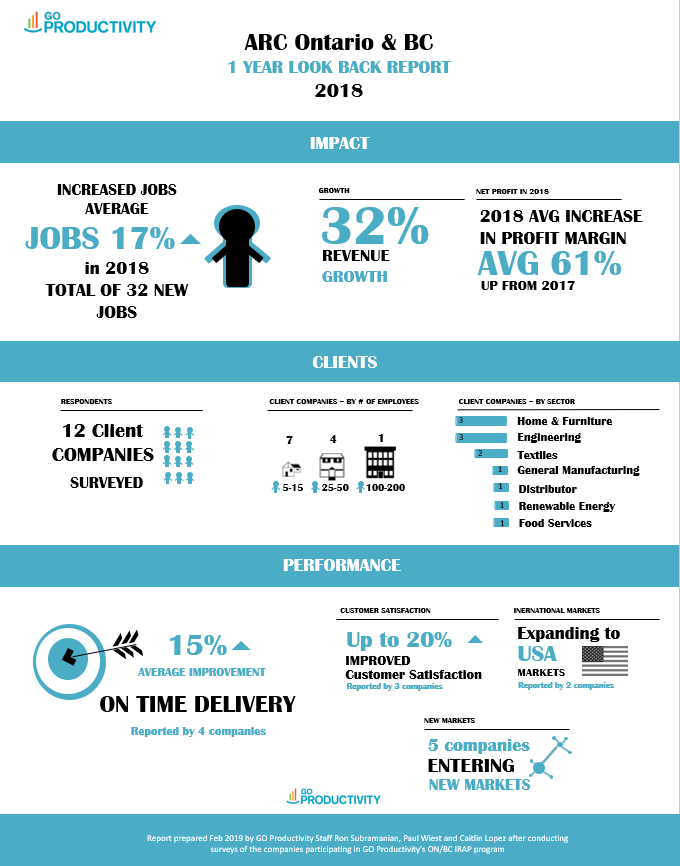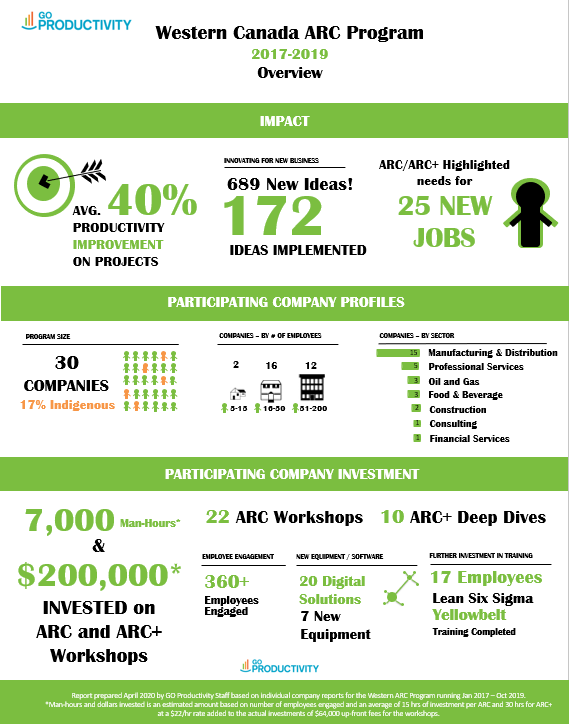 Our Client's
Success Stories
Service: May 2019 ARC + Lean Six Sigma Yellow Belt
data analytics to improve yeild
standard operating procedures

Great set up for Yellow Belt. Great program to build organizational buy in and commitment.
Helped establish good communication within the company. I think it's really valuable for assessing your company's goals and priorities.

We feel as though GO Productivity training has helped us improve our productivity strategies that will enable us to manage the significant growth we are looking at
Kevin Wilson
Business Development Manager
focus on employee engagement
on-boarding process improvement
deep dive into product mix
expand into new space with new layout
set growth goals for 2021
develop and test innovation challenge

What can I say – we are SO glad that we went through this process. I honestly view it as the best thing we have ever done for the business (other than launching). This helped us establish a much-needed management team, and together we focused in on the various streams of our business and really helped distinguish between what had previously been blurred. We are now doing biweekly management meetings, and are making decisions and pivoting much faster than we used to. We can't wait to go back again next year and do it all again!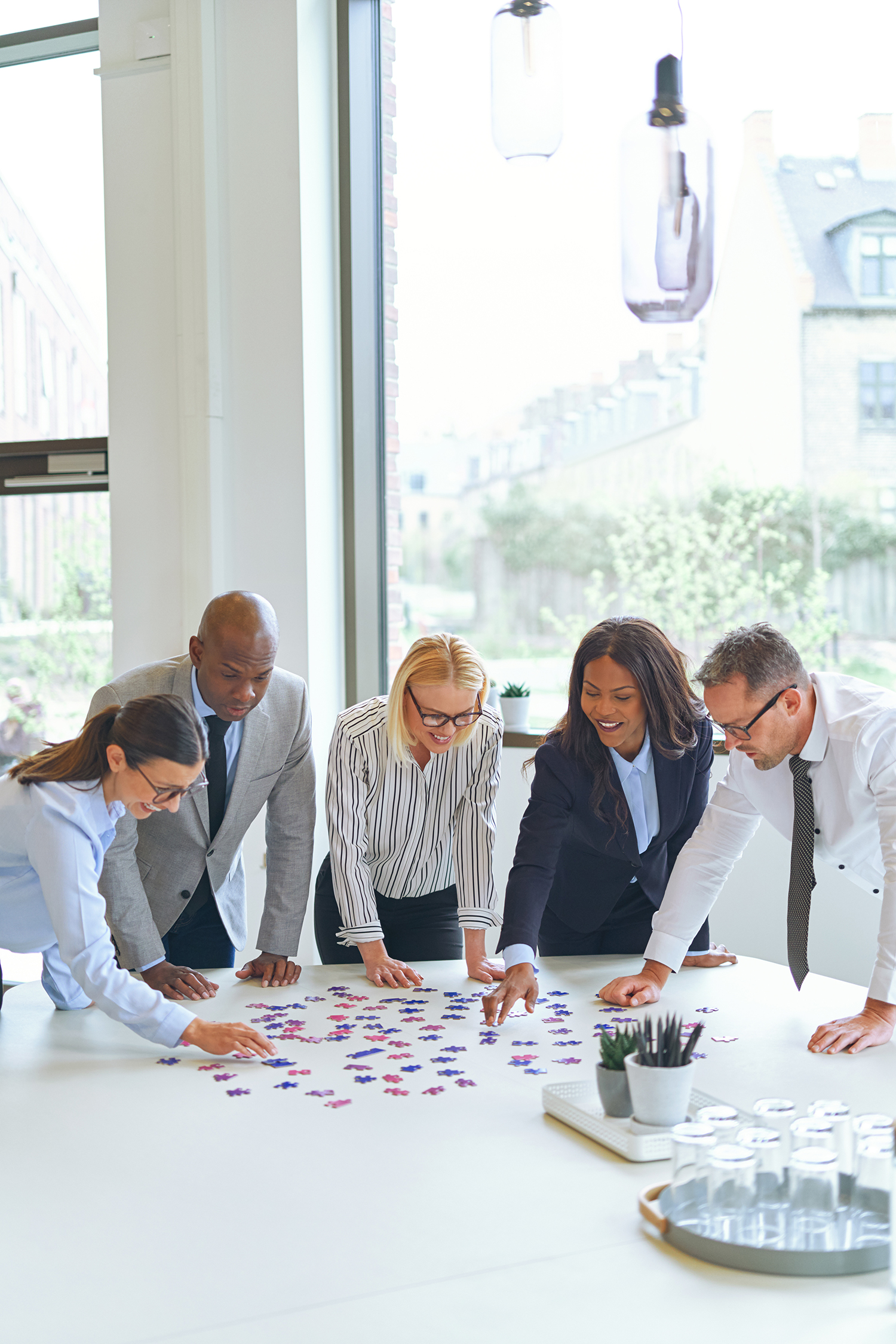 GO Productivity
4th Floor
10210 Princess Elizabeth Ave NW
Edmonton, AB T5G 0Y2